TOP 10 strange Icelandic foods: Do you dare to eat this?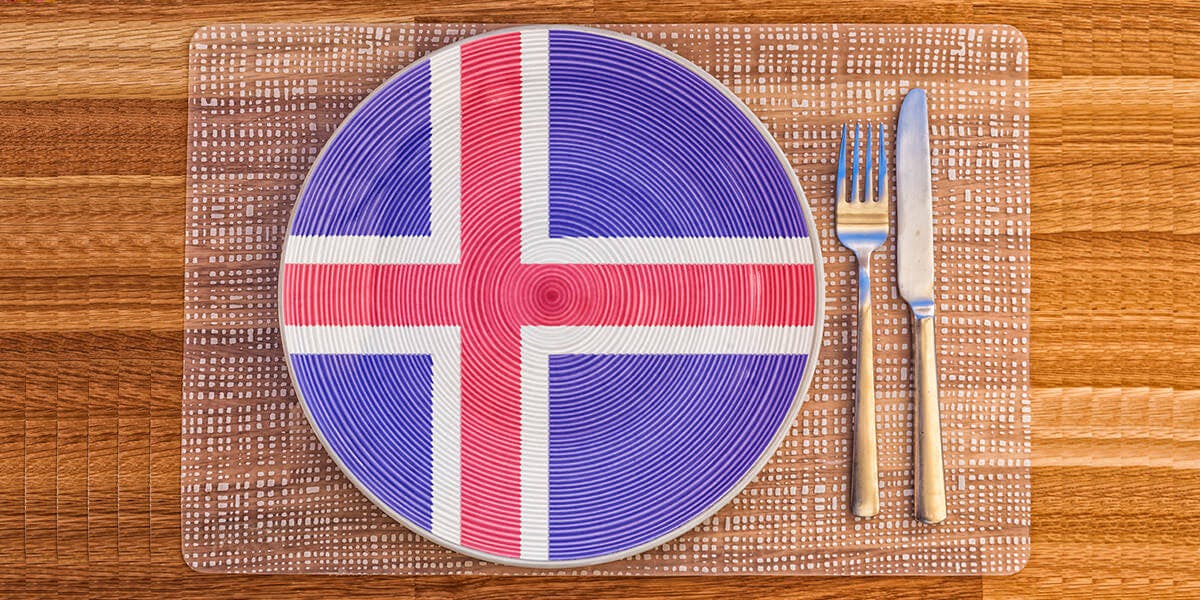 Have you heard the rumours about strange or weird foods in Iceland? Some are delicious and eatable but others are just very … interesting! For an example, where else will you have the chance of eating the private parts of a lamb? – And this is actually a considered to be a normal dish eaten here in Iceland!  In this blog I will do my very best to enlighten you on Iceland's most strange foods and drinks.
The unique food culture in Iceland
To begin with, when we look at Icelandic history through these strange foods – two things should definitely be mentioned.
Firstly, Icelanders have always had to ferment, cure, smoke, pickle and dry their foods to preserve it long enough. Simply to survive the winters!
Secondly, due to Iceland´s isolated and geographical location in the North Atlantic Ocean, the ability of buying varieties of foods has always been very limited or did not exist at all. Because of this, the Icelanders have a long history of eating mainly lamb and fish. And they made great use of what they had, meaning they used absolutely everything on the animals. Good riddance!
These two cultural and historical factors have led to some of the following top 10 strange foods in Iceland …
Hello friend! My name is Dan. I'm an Icelandic local foodie and I'm here to ensure that you experience Iceland in the most fun way possible.
In 2014, I created the Reykjavik Food Walk - a 3hr foodie walking tour that takes place in downtown Reykjavik everyday!
Now let's face it ... No one likes doing touristy things when they travel - they want authentic local experiences and that's what our food tour is all about. On our delicious foodie adventure, you'll explore Reykjavik and learn about the fascinating Icelandic culture (perfect first day activity) while visiting some of the best local restaurants and hidden gems to enjoy delicious Icelandic food.
I hope to see you on our tour here in Reykjavik!